Industrial Design – Everything You need to Know
What is Industrial Design?
Industrial Design helps you to create a successful product that improves the quality of user's life through really desired innovations, increasing your business success.
Industrial Design is a discipline that deals with the strategic definition of a new product, analyzing the system and the context to which it belongs, studying user needs and developing an appropriate solution. Very often the entrepreneur tends to have his own solution in mind that he considers valid or even "brilliant", but often this only partially solves the multiple needs that constitute a successful product.
A product designed with the support of an Industrial Designer is a product that positively surprises the user. It often goes beyond expectations and brings together decisive features in a configuration that is also aesthetically pleasing.
Examples of Industrial design
Some examples of Industrial Design that have brought a new way of understanding the product and its use.
VALENTINE typewriter by Olivetti designed by Ettore Sottsass with Perry King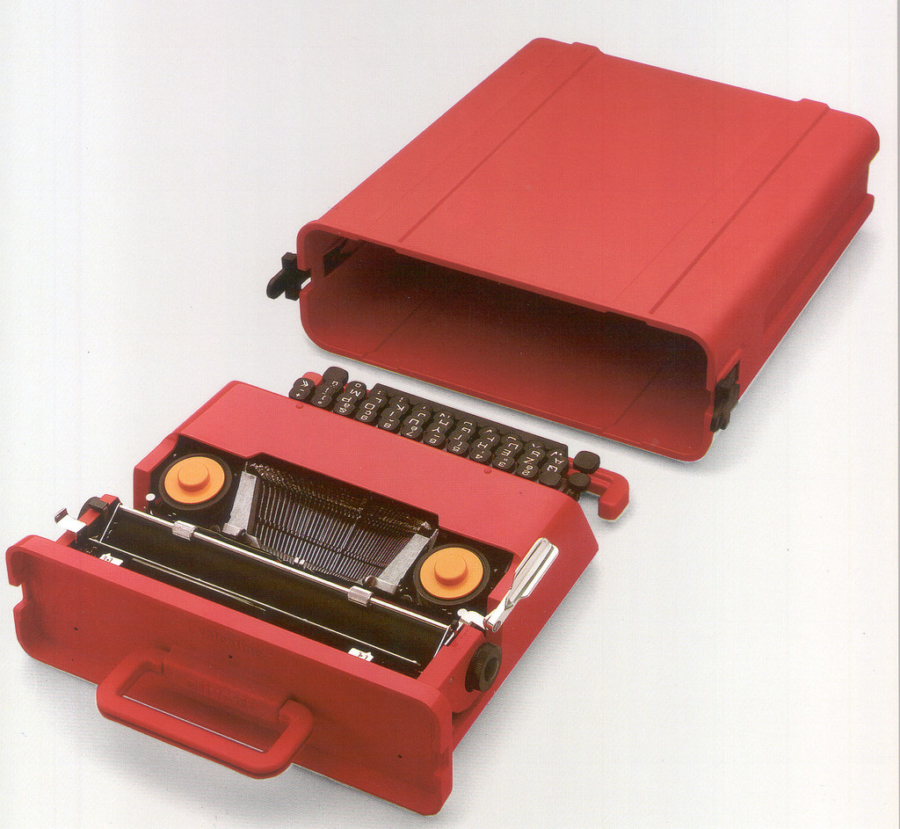 Valentine was revolutionary in the field of typewriters, a truly portable, lightweight that allowed anyone to write anywhere… perhaps the first example of "remote working". The cover of the case with the handle is integrated into the body of the machine itself, the keyboard is completely uncovered with a small front bumper. Closed in its case with well-designed hooks, it represents a pop icon.
Siemens GRILLO telephone designed by Marco Zanuso with Richard Sapper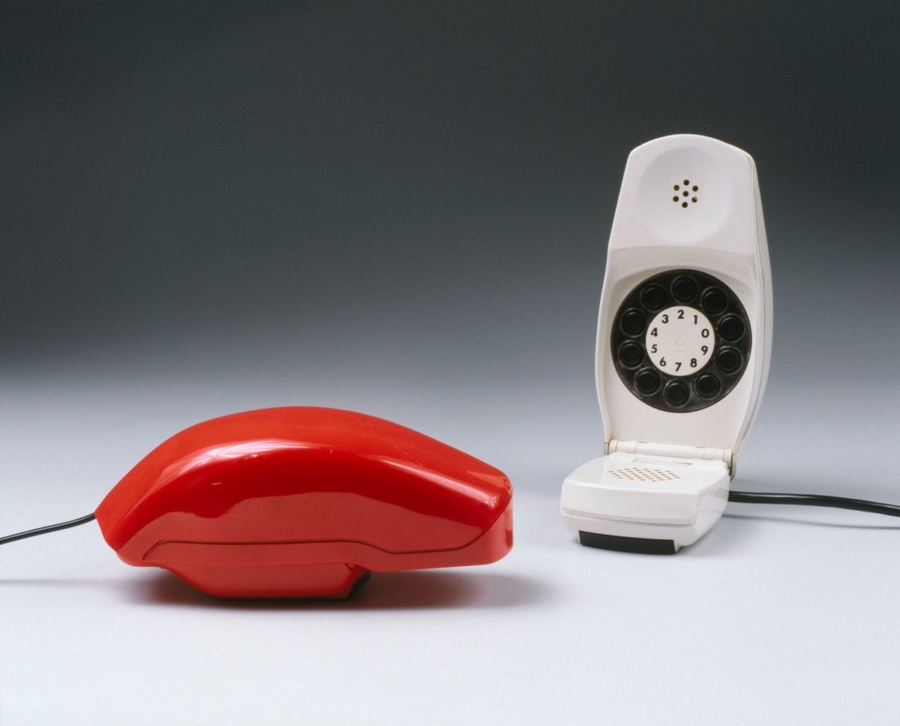 At the time of monumental telephones, GRILLO represented a completely new way of understanding a telephone. When closed it is a mysterious object, an organic form, a smooth stone. As soon as it is held, it opens revealing its function: the handset in the flap and a compact switch to dial the number. It inspired the modern Motorola Startac.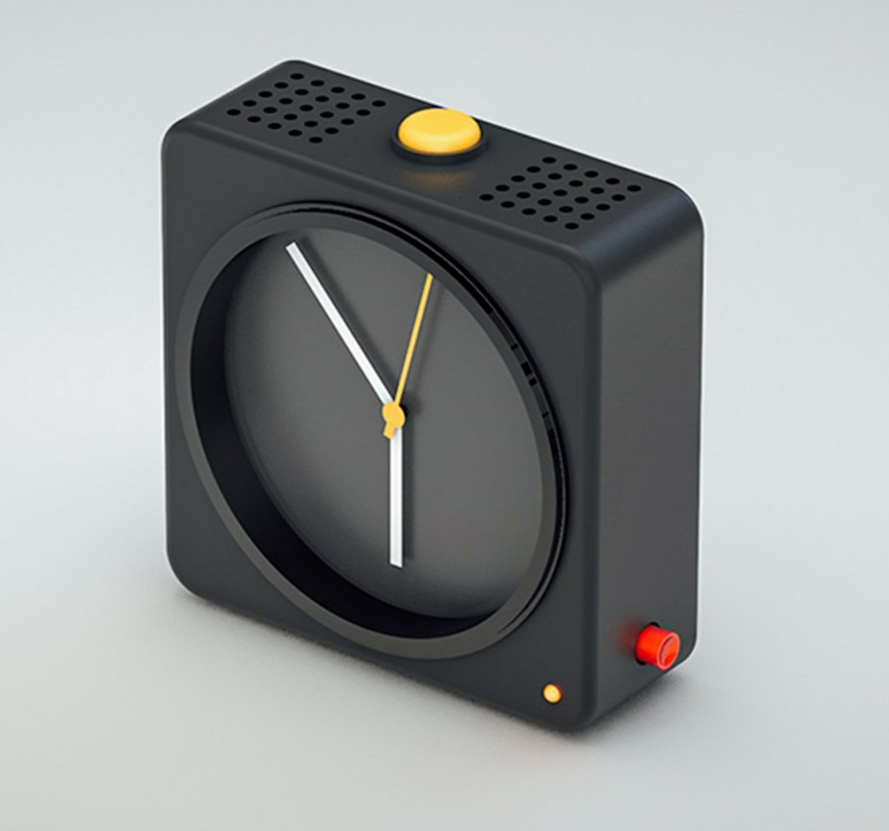 A product where the functional elements are reduced to the essential, highlighting its functionality in a signaling way, contributing to a balanced and minimal beauty. Without doubt one of the great inspirers of many subsequent consumer electronics and contemporary telephony products.
What does an industrial designer do?
The Industrial Designer deals with the design of products such as furniture, cars, appliances, medical equipment or toys. Their responsibility is to consult with managers and end users of the product to understand requirements; deal with suppliers, budgets and deadlines; and develop a project that can be mass produced.
When do I need an Industrial Designer?
The services of an Industrial Designer are required when creating a new product that meets user needs. Whether mass producing or creating a more limited production, an Industrial Designer will design a tested, verified and attractive product so that your investment will have a positive market response.
What is the industrial design process?
The Industrial Design Process:
Design Thinking is used for the exploration and knowledge of user needs. After getting a valuable Briefing the Designer can start with his studies.
Creative research: in this phase numerous concepts are created to satisfy the user needs and to try to solve them with integrated functionalities.
Fast prototyping to user test the concepts and gather feedback. Re-iterations are developed to integrate new solutions.
The chosen proposal is optimized for its manufacturability and at this point a definitive prototype is made.
Final engineering of the various parts of the product.
Here is a link to my more in-depth article on the industrial design process.
How to develop a product with industrial design?
The development of a product through Industrial Design is an opportunity for a company to systematically address all issues related to the new product. Development should never be based solely on the personal ideas of the manager or the company owner, but by analyzing the real needs of the users that the product / object must meet.
In this way the Company will be able to write a complete and effective specification regarding the characteristics of the product and the Industrial Designer will be able develop a design based on concrete foundations. Designing a desired product to be successful on the market.
FAQ
Is it better to manufacture my product in Europe or overseas, for example China or India?
China boasts a myriad of well-priced manufacturers who can produce parts and offer engineering advice. However, the characteristic of these producers is the qualitative inconsistency due to the fact that the staff have great mobility and high staff turnover. A company that was doing well up until yesterday can suddenly change. Having a trusted person on site who can follow and control the production is a completely different experience.
Several companies that produced in China until a few months ago are moving their productions back to Europe or the US for the aforementioned problems, in addition to intellectual property cases.
Product designer or industrial designer – which do I need?
There are no major differences between these professions.
What is a prototype?
A prototype is a first sample, model or version of a product built to test a concept or process. Here's
how to make your prototype
.