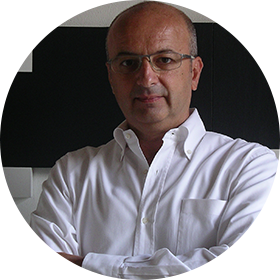 Salvatore Micieli, industrial designer
After studying at the Milan Polytechnic School of Design, he began his career at the Olivetti Corporate Identity Service. He then worked for 5 years with a renowned Italian Master Designer, where he created a wide variety of products in different industrial sectors.
In 1986 he foundeded the Micieli Design Workshop where he designed and developed a large amount of consumer goods and appliances, electronic devices and medical equipment, accessories for home use; for global companies in the United States, Japan, Turkey, Saudi Arabia, India, China, Germany and his native Italy.
His projects have won prestigious design awards including the Compasso d'oro, Design Index and SMAU's Industrial Design Awards.
He has held seminars in various design universities, exhibitions and industrial clusters.
He was recently a member of the jury at the Design Turkey Award.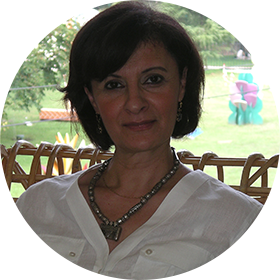 Giovanna Strada – designer, visual artist
Giovanna studied at Milans's Polytechnic School of Design. She began her career at Olivetti at the Corporate Identity Service, later working for well-known Milanese Design Studios. She has been a partner at Micieli Design Workshop since 1986.
Since 1985 she has been developing her artistic style which, originating in Basic Design, is considered "concrete art". Her work has been shown at international exhibitions.
Her work is found in important museums and public collections both in Italy and abroad.